GTS Classics supplies brackets for most cars. Please specify make, model, and year and we will give you an exact price quote. Some brackets come with height adjustments . Each make and model will have a different installation. The examples pictured here are only of Porsches for all other makes and models they might vary. Prices range from $178-$233. 
The mounting kit for the Porsche 356 A, B, and C and 911's consists of side brackets, new sliders and mounting hardware.
Please note that the Nürburgring, the Hot Rod Zeppelin and the Solitude require additional cross member that we not provide due to your preferred seating position and height.The cross member can be made out of flat steel bars 1 x 3/16 x 18 in bent to fit seating position.Just as reference.
The side brackets are mounted onto the same mounting point as the original seat and sliders from Porsche. Depending on the seat model, you have to use either the additional cross members or you can mount the new sliders directly onto these side brackets. We also supply tilting brackets for some of the seats, please call for modifications and availability.
The Porsche 356 T6 and the Porsche 911 from 1964 to 1973, has the same mounting pattern just different seat width, therefore we have a bracket to fit both Porsche models. Brackets for the 74-89 911 models vary in style, but everything applies to them the same way.
For the 914 we have the LeMans and the WatkinsGlen to fit the OEM bracket.For the Hockenheim we adapt the mountings in the frame to fit the OEM brackets.
For the Clubsport and Vallelunga we offer side brackets in black coated steel or silver Aluminum.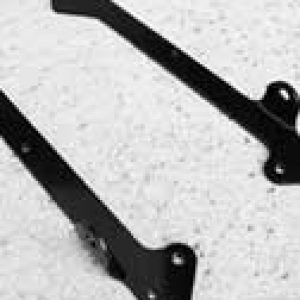 These are the side brackets for the 356 B, C and 911's until 1973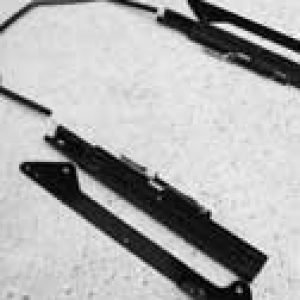 On the side brackets bolt  the sliders and than the seats on top.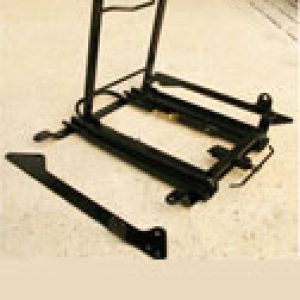 Here is the picture of the tilting bracket to fit the Nürburgring or Hot Rod or Solitude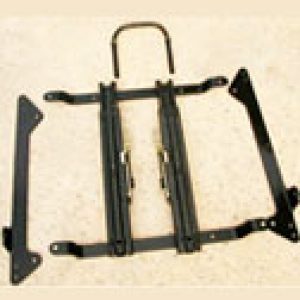 Top view of the side brackets, sliders and custom cross members to fit the Nürburgring, Hot Rod Zeppelin or Solitude.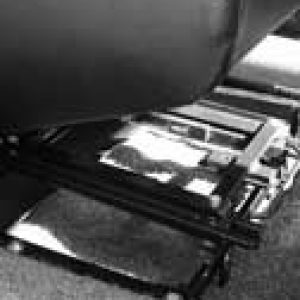 This is how the seat tilts forward with the tilting bracket. Our recommendation is to use only one for the passenger side.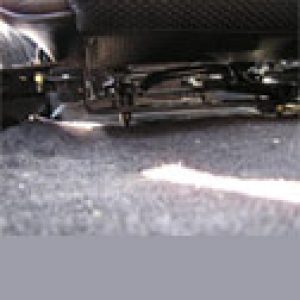 Rear view of the installation with side bracket, sliders , tilting bracket and custom cross members.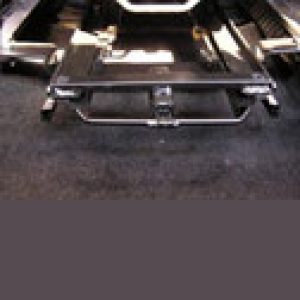 Front view of the assembled installation with side bracket, custom cross members, sliders and tilting bracket for a Nürburgring or Solitude seat.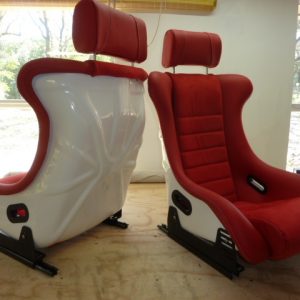 Front and rear view of the side bracket with various adjustment levels for your preferred seating position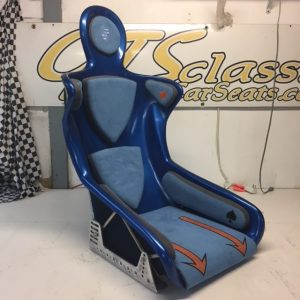 Here the Aluminum side bracket