The classic RSR seat was featured in the Carrera RS and RSR's, a super lightweight choice with slight adjustment. The original covering was made of a Nylon / Perlon flame retardant fabric, which was a new safety feature at that time.
We developed the new
GTS
classics version of this seat, that has our duralastic belts, side adjustment,
attachment for the Trips device
.
GTS Classics incorporated and redesigned hinges to make the seat more durable for everyday use and long trips. We offer the original style covering in Nylon/Perlon but can provide any custom choice and materials as well as adjustable lumbar support.
GTSclassics is proud to have these custom seats available for the classic RS , RSR or IROC applications.
RSR 6000 leatherette/ corduroy
RSR 6001 leather
RSR 6005 nylon/ perlon
RSR 6000 leatherette/ corduroy
This GTS classics seat with it's German corduroy centers, holds you in place, as it held rallye drivers like Bjorn Waldegaard. Remade to the original specifications for classic RS and RSR's. Available in various colors upon request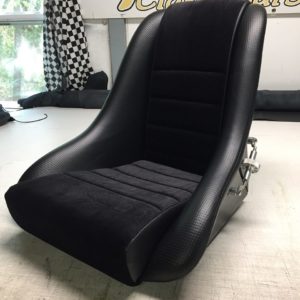 RSR 6005 nylon/ perlon
The classic choice for all RS, RSR's and IROC cars. This super lightweight fabric is made like the original, to give your car the look of these factory sports cars of the 70's and the final detail to be a perfect period RS, RSR or IROC.