The famous race series that started in the 60s with all the favorite cars like Mustang, Cougar, Corvette, Camaro, Porsche, Challenger, Datsun, Charger, AMC, Triumph and Jaguar just to name a few. Many of these cars had special made racing seats made in fiberglass or alloy to give the drivers better grip and support. 

We have created a new seat that resembles the racing seat of those days, with high lateral support, high side to the front, seat belt openings as required by today's sport rules and duralastic belts for comfort on longer events and drives. Please choose the headrests that you would like to accommodate period and style of your car. 

Available in the classic design, or in custom configurations of your choice to fit the interior , color and purpose of your car and make.
Trans Am 5800 leatherette/ corduroy
Trans Am 5801 leather
Trans Am 5802 leatherette/ basket weave
Trans Am 5803 leather/ perforated leather
Trans Am 5804 leather/ corduroy
TRANS AM 5800 leatherette/ corduroy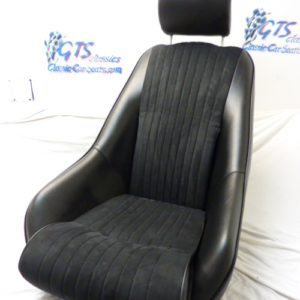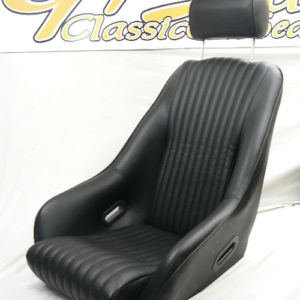 TRANS AM 5802 leatherette/ basket weave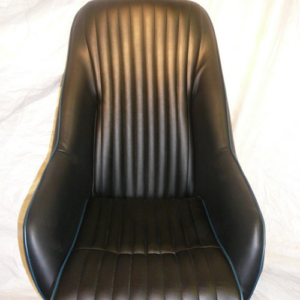 TRANS AM 5803 leather/ perforated leather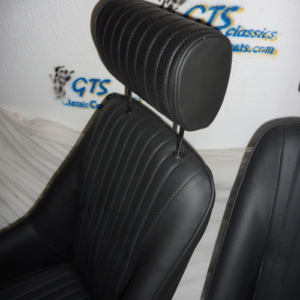 TRANS AM 5804 leather/
corduroy